We are pleased to announce that B&A Investment Bankers is expanding into Africa, with the creation of a dedicated team. 
Khaled Igué joins B&A as Managing Partner & Africa Chairman. Nominated Young Global Leader in 2018 by the Davos World Economic Forum, Khaled is a strong and widely recognized personality among the new generation of African entrepreneurs.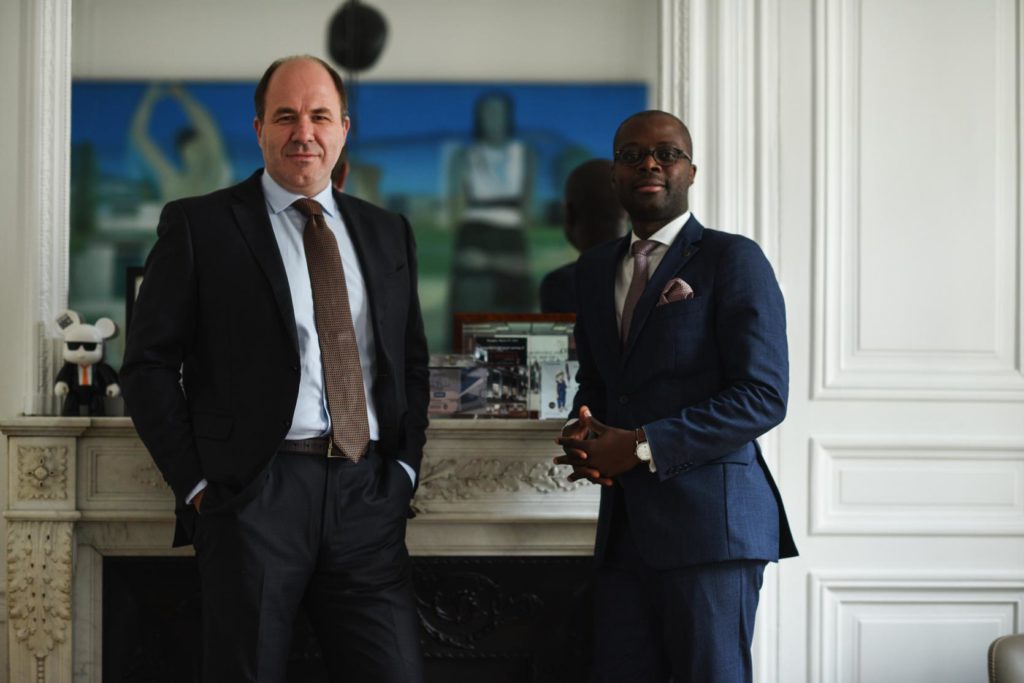 Our vision has always been to tie-up mature economies to growing ones. We have initiated successfully this strategy in China with Emmanuel Gros, Co-founder and Vice-Chairman of B&A, who has been leading our Shanghai Team for seven years now.
We are very proud to welcome Khaled Igué at that new stage of our development, because he embodies this new generation of African entrepreneurs, open to the world, with its promises of development.
These past few months, B&A advised the Ivory Coast in its creation of its Caisse des Dépôts et Consignations (Deposits and Consignments Fund). We are also currently working on different high-level assignments on the African continent.
These opportunities convinced us to deepen our original vision, and support the African continent massive needs for financing, yet underfunded, and offer to its business leaders our capacities in financial and corporate advisory. The African continent will, in the next decades, the creation and development of regional champions that will become global leaders.
Here we are, an investment bank of three continents, in the heart of the historic bonds between Europe and Africa, but also fully registered in innovative global strategies, just like the new Silk Roads initiated by China.
Only agile and specialized investment banks, rooted in their core vision and business, with a strong and well-known expertise such as B&A's, will be able to offer value and excellence to clients.
About Khaled Igué
Khaled Igué is Managing Partner and Africa Chairman of B&A Investment Bankers Africa. Khaled was nominated Young Global Leader by the World Economic Forum of Davos in 2018.
Prior to joining B&A, he held several leadership positions for Africa and Europe in Energy and Agribusiness industries. From 2016 to 2018, Khaled Igué was the Head of Public and Institutional Partnerships for Africa at OCP, a world leader in phosphate and fertilizers industry. Prior to becoming Head of Public Partnerships, from 2015 to 2016, Khaled led businesses as Manager of the Energy Practice at EUROGROUP Consulting, a European leader in strategy and organization. Previously, from 2009 to 2015, Khaled served as project and business Manager at AREVA, a leader in the nuclear, renewable energy and mining.
Since 2012, Khaled Igué is the Founder & President of the Think Tank Club 2030 Afrique. Khaled Igué is Co-Founder of the French-African Foundation, a board member for various organizations like Women In Africa Initiative and African Business Academy.
Khaled Igué holds a Master of Public Policy from the prestigious Sciences Po Paris, an MBA from Sorbonne Graduate Business School and an MSC in Civil Engineering from Institut National des Sciences Appliquées. He was Junior researcher at Illinois Institute of Technology in Chicago in 2009.