The legend of cuisine, Mr. Joël Robuchon, extends his culinary map to Mainland China. B&A arranged the financing of the project.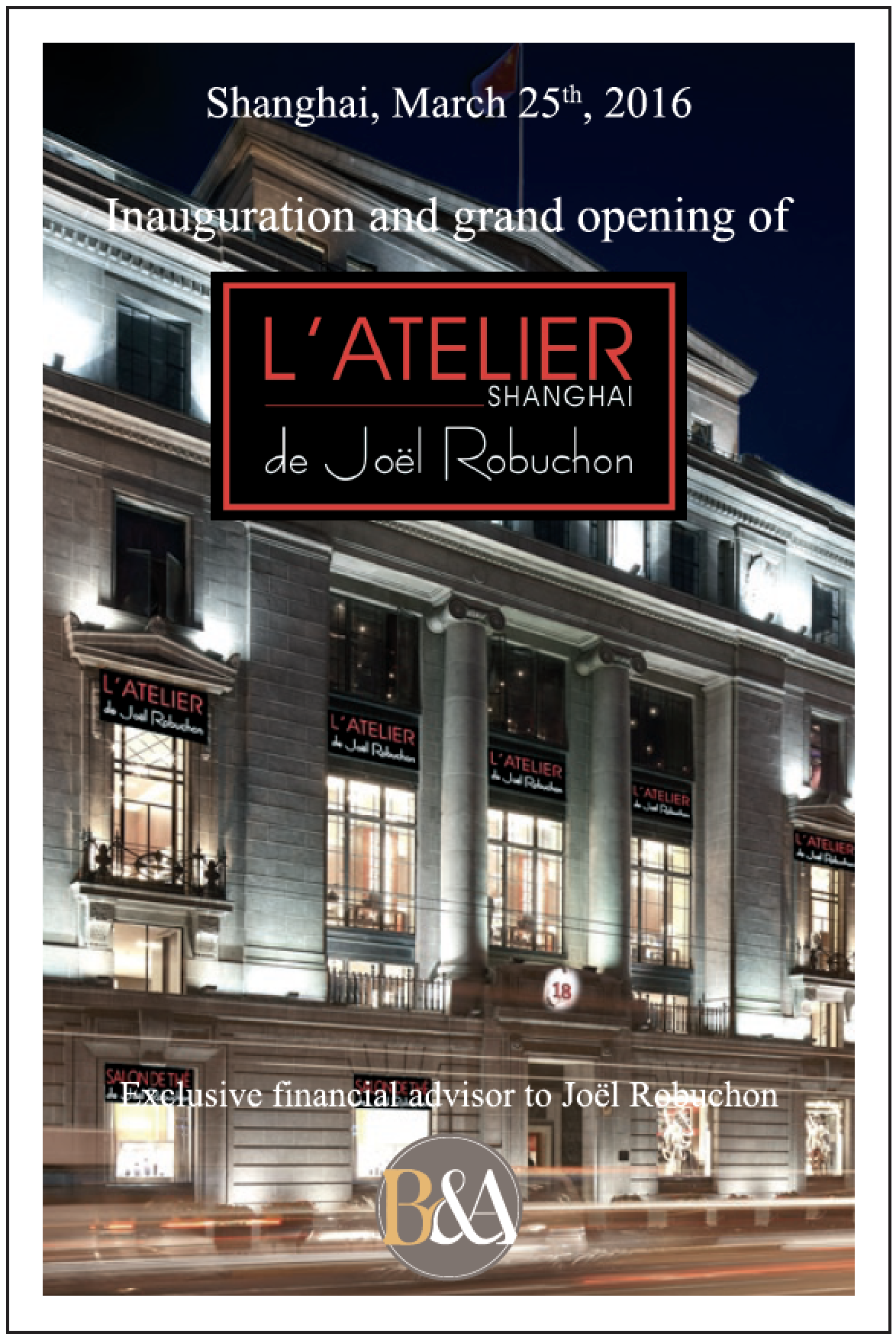 Joël Robuchon will unveil L'Atelier de Joël Robuchon on 25 March 2016 on Bund18 facing to the Huangpu River. Positioned in the very historical area of Shanghai, Joël Robuchon's iconic concept will provide notable gastronomy to valued guests with an ultimate fine dining experience inspired by French culture.
About Joël Robuchon
"There is no such thing as the perfect meal – one can always do better." said by Mr. Joël Robuchon, the most influential French chef of the haute cuisine who was awarded in 1976 «Meilleur Ouvrier de France » (Best Craftsmanship of France), then in 1987 « Chef de l'année » (Chef of the Year), then in 1990 « Cuisinier du siècle » (Chef of the Century). As of today, he has already been the milestone of starred chefs in the world.
Mr. Robuchon was instrumental in leading French haute cuisine and twisted the classic luxury French restaurants into an innovative version of cooking. He elaborated a new original concept of restaurant to bring his 'cuisine' in front of the guests, a 'cuisine' of quality products offered in a spirit of conviviality.
Joël Robuchon is one of the most awarded chef in the world and won a total of 26 Michelin stars in 2016, including four locations achieved its ultimate awards — 3 stars.
B&A Investment Bankers acted as exclusive financial advisor to Mr Robuchon.