On December 7th, Semmaris, the managing company of the wholesale market of Rungis, has concluded an agreement with VTB to develop a 300 hectares agro-food and logistic platform in Moscow periphery. The project sees an investment of c.500 million dollars. B&A Investment Bankers acted as exclusive financial advisor to Semmaris.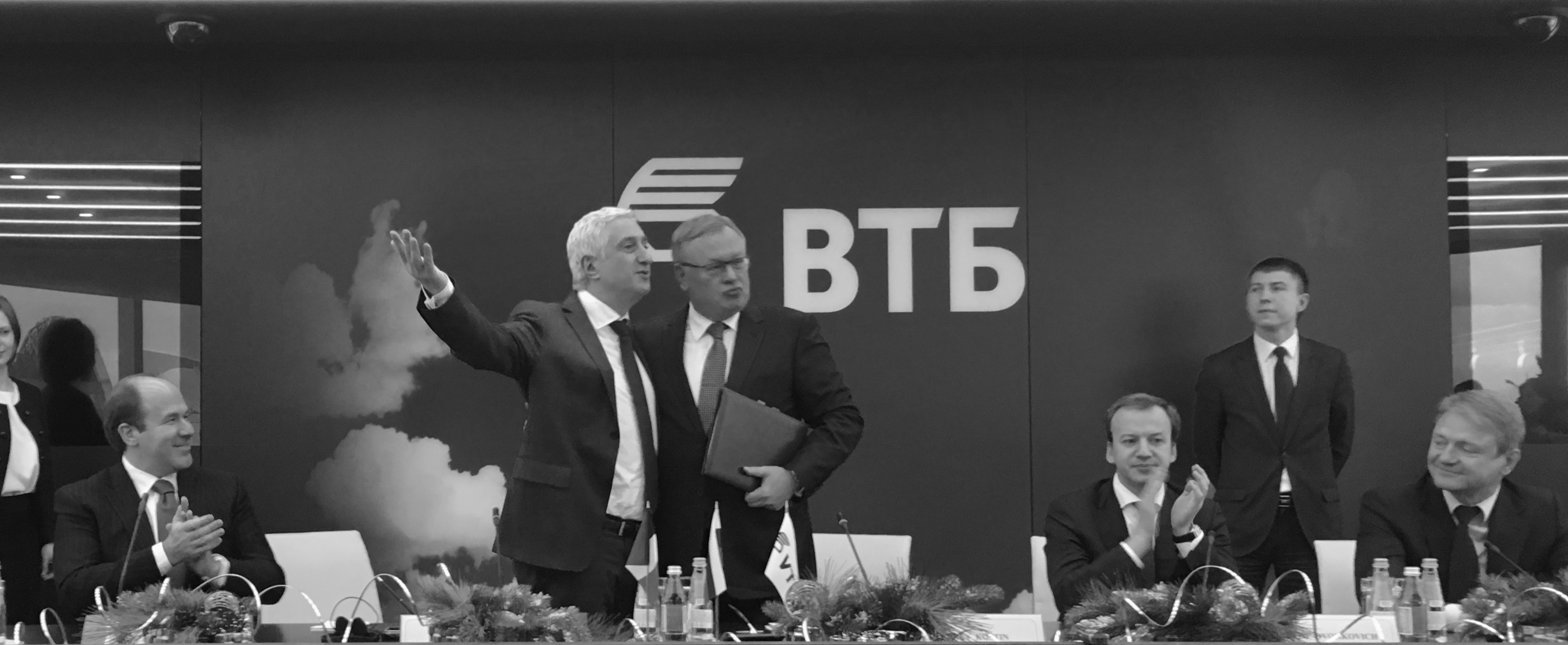 Mr Stéphane Layani, Chairman of Semmaris, and Mr Andrey Kostin, Chairman of VTB, have signed the agreement in the presence of Russian Deputy Prime Minister Arkady Dvorkovich.
About Semmaris
Semmaris is the management company of Rungis, the largest wholesale fresh food market in the world. The Rungis platform covers 230 hectares and generates sales of c.9bn euros.
About VTB
JSC VTB Bank is a leading Russian financial group, offering a wide range of financial and banking services and products in Russia and select countries of Europe, North America, Asia, and Africa. As of 31 October 2015, the Group was the second largest financial group in Russia by assets (RUB 12.62 trillion) and by customer accounts (RUB 7.32 trillion). VTB Group has the most extensive international network of any Russian bank, with more than 30 banks and financial companies in 20 countries. The Government of the Russian Federation is VTB Group's main shareholder and owns 60.9% of its registered share capital through the Federal Property Management Agency.